Brooke B.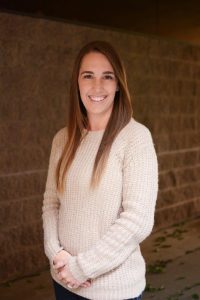 Director and 3/4 year old teacher
Brooke knew from an early age that working with toddlers and preschoolers was her passion.  Since 2004, she has been working with young children- either teaching gymnastics or in a classroom setting.  She earned her BA in Child Development from California State University Long Beach and immediately began working for Beth David Preschool.
She began her career working in the Pre-K class, where she learned the importance of being prepared socially, emotionally, and academically for Kindergarten.  Brooke was honored to be promoted to Director in 2017 and move into the 3/4 year old classroom.
Brooke believes that parents and teachers should work as allies to make sure your child reaches their full potential.  She embraces the imperative need to create an environment that is filled with age appropriate materials and hands on activities. She encourages children to explore, build social skills, and develop motor skills through a curriculum that is fun and positive.
April S.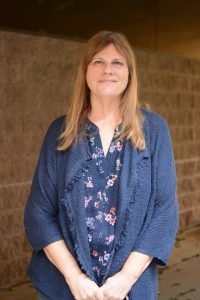 Pre-K teacher
April Serlin is a state certified preschool teacher and has certification for teaching young children with special needs. She's taught children since 1978 and has been teaching at Beth David Preschool since 1991. April keeps her class environment fun and active, with lots of hands-on activities, such as cooking and art, which are her favorite aspects of her curriculum. She believes that innovative teaching captures children's imagination and interest much more than having them passively do table work. April uses lots of teaching strategies on a daily basis so her students with disparate learning styles and levels can access the concepts and feel successful. She enjoys engaging children with movement, dance, poetry, songs and silliness to teach math, phonics, reading and science. Because April has a special needs son, she feels her strength is adapting her curriculum to meet her students' needs. In April's spare time, she loves to scrap- book, shop at the mall and cook for crowds of people.
Stacey P.
2/3 year old teacher
Ms. Stacey is a certified Preschool Teacher, and a mother to her 13-year-old son Justin.  She has 20 years working in the child development field, working with toddlers, infants, preschoolers, Pre-K, and school-age children. She loves seeing the smiles and the sounds of excitement as the children enter the classroom – it makes her heart so happy! She believes that children learn best through play as they are learning to explore the  world around them at school and inside of their classroom. In the classroom, she believes in giving the children constant positive praise and encouragement because it shows children that they can do anything and become anything they want to be – the sky's the limit! In her spare time, she enjoys yoga, hiking, cooking, and spending time with my family and friends."
Sheila R.
2/3 year old teacher
Ms. Sheila has been in the child development education field for more than 30 years, both as a teacher and as a director.  She chose early childhood because changing the life of a child is what she strives for. She understands that early learning contributes to a child's success in later years. Her students will learn in a variety of ways in a nurturing environment.  She inspires to promote physical, emotional and social health for her students, to compliment their academic progress.  In her spare time, she loves to take online educational courses to continue to earn child development certificates.
Julia C.
Teacher aide and 3/4 year old teacher
Ms. Julia graduated with my BA in Child Development & Family Studies from California State Long Beach. She has been involved with this field for over five years, and has worked with children and families for almost ten years. Her experience includes working as a camp counselor, after school teacher at elementary schools, Barton reading and writing tutor, and swim instructor.  Of all the ages she has worked with, preschool is her favorite because there is so much learning happening in the children's minds, and she loves seeing them develop and mature in such a quick year together. Furthermore, this age focuses on play-based learning, which she believes is a great way to instill a love for learning. When she is not working, you can find her at the beach boogie-boarding and swimming.
Tori S.
Teacher aide / Afternoon Teacher
Coming soon!
Sierra T.
Pre-K teacher aide
Ms. Sierra has worked at Beth David since 2019.  She has worked with children for the past 5 years, but two years ago she decided to go back to school to get her degree in child development.  She loves working with children because she enjoys getting to know their fun personalities and see their smiling faces.  Ms. Sierra also loves watching them learn new things daily, and seeing the progress they make during the year because it is such a rewarding feeling.  Outside of school she enjoys spending time with her two daughters!
Becky G.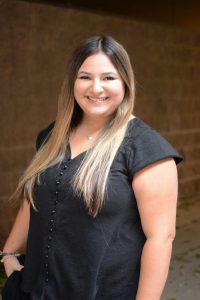 2/3 year old teacher aide and lead teacher
Ms. Becky has been working as a preschool teacher aide since 2019.  She is excited to be completing her BA in Child Development in Spring of 2021.  She loves helping children learn new things that she knows will help them for years to come.  She absolutely loves watching the children grow throughout the year, learning their alphabet, letters, and so much more. Outside of work, she loves going to Disneyland and has a big musical theatre background- she loves to sing!  She is also currently working on a children's album and am in the process of writing a few children's songs. 
Leslie S.
Afternoon teacher and 3/4 year old aide
 Ms. Leslie has been a preschool teacher since 2008.  She enjoys working with children of all ages, but the preschool age is her favorite! She loves to encourage young minds to explore as well as create endless possibilities of fun through music and movement, reading and indoor/outdoor activities. She has been married for almost 15 years to the love of my life and together they have 3 children. They love camping, all things Disney and day trips to local places.