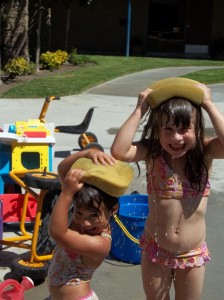 Summer Calendar 2017
You know when summer has arrived at the Early Childhood Learning Center when children are skimming down the water slide, making sand muffins in the sand area and screaming in delight in the sprinklers. Our summer program is messy and busy and runs somewhat differently from the rest of the school year. We base our curriculum on a theme a week and keep the day less structured, with lots of outdoor water play, cooking and art. The weekly themes include Shabbat Week, Literature Week and Dinosaur Week. We learn about fire fighters and police officers during Community Helper Week and create culinary delights during Cooking Week.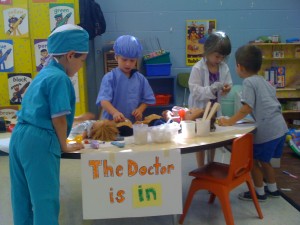 The children explore different art media such as print-making, marbleizing, clay sculpting and collage during Art Museum Week. Water Days are on Wednesdays, when the children are in their swim suits, playing at the bubble and water tables, enjoying home-made popsicles and staff our preschool "car wash."
The summer program is divided into three 3-week sessions and is a great camp experience for young children.